blog/news/stuff:

Virus Issue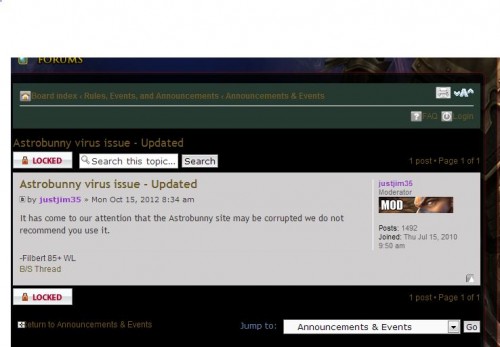 Hello everyone! I was alerted to a virus issue on my site by a friend who linked me this post here <The Post>.
Now, Google has been crawling my site for almost 2 years now and found nothing of the sort, but if someone picked it up, please let me know! I need to fix this so everyone else can browse my websites safely.
Also, I saw this post: <Another Post> that warned someone to do a virus scan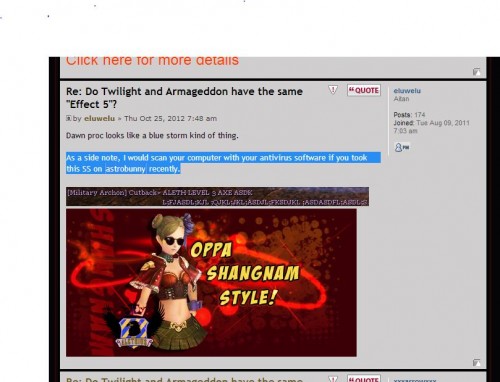 I'm pretty worried about this. It could be a problem that I could not find, so I'll need your help. Some people have replied and told me that they haven't found a problem so I'd like to thank you for that.
At the moment, I am looking through all the website files to see if there are any anomalies. Please whoever posted those topics in gpotato, please let me know how you confirmed the issue! Like me you are probably as concerned about the security of people viewing your website as much as I do.
Comment if you have a question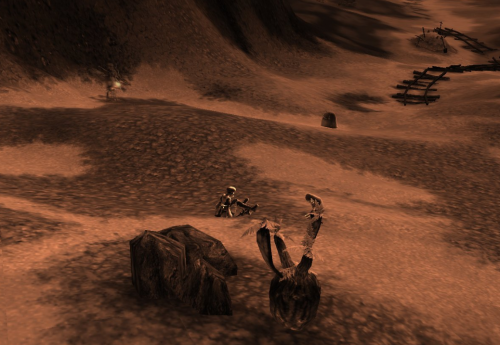 I know most of you have my e-mail now since someone posted it on the gpotato forums, but please don't email me directly. Instead post a comment. Everyone needs to see the question so they can answer it too in case you missed something.
Also if there are typos in the db, you might be looking at the wrong version. There is a North America version for those of you who play that one.
Updates updates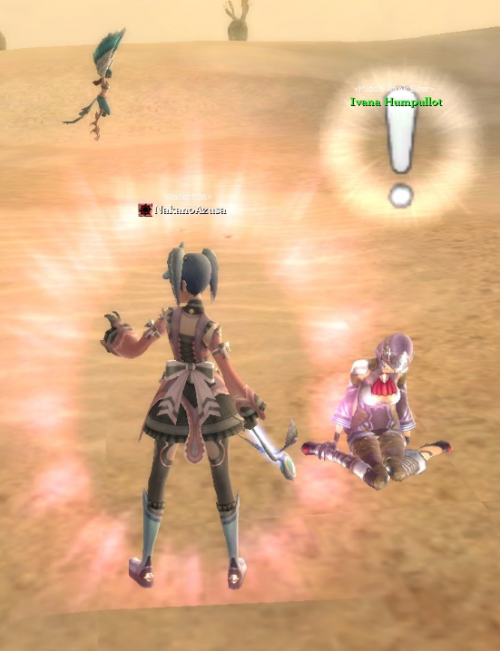 I know everyone's been waiting for this. Quite a bit of pestering got me to do this and some lolposts on the forums showed people said my DB was showing signs of aging. HAH. I don't see wrinkles anywhere. Good luck finding them. (let me know if you do)
Anyway, enjoy!
Update: North America addition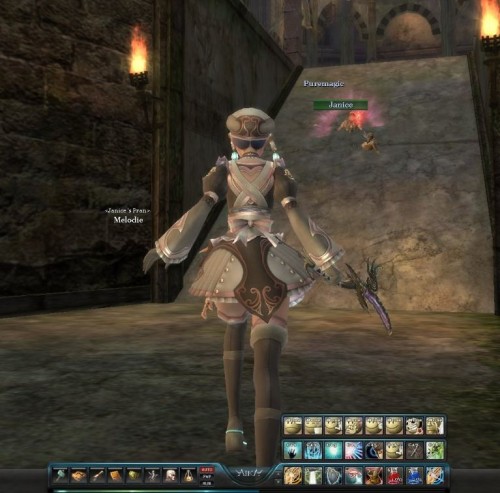 I have read the statistics, and I have seen many many links come in from GPotato's AIKA forums where people have constantly been linking to my site, and many heated discussions have gone on based off the information from here.
I have added a North American version to the DB as a way of saying thanks to all the kind words everyone has put in for this site. Also, a big HI to everyone who played in Gallia with me back in the days of Global, I'll certainly be looking forward to freeing up some time to see you guys ingame.
Drop me a line if you have suggestions/bug reports/want to say hi, and have fun!
Minor update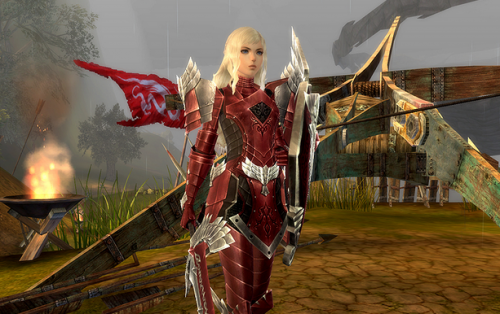 I've fixed up the relics and skill effects for the new relics because they were wrong. You guys might find some issues with items that have Korean names, I'm working on that. If you find problems, please just comment here and I'll fix it up. Suggestions are welcome too! Don't keep it to yourself because all of us love the game!
P.S. Working on a North America specific version of the DB.
I Can Has Epic 2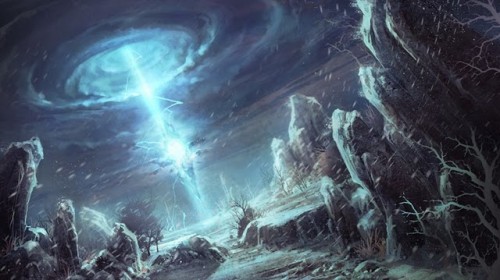 I herd you gurlz liek Litshas, until you took an bullet in the knee.
Anyway, the new update has 140% more content! (not joking) I'm sure most of you noobs are wondering whats in Hestia. Well I've got the new maps, new NPCs, new quests, new equips, new items, new mobs etc… all fleshed out in Karena, Leopold, La Conti etc etc. Enjoy.
AIKA SEA Switch Update
Since AIKA Global shut down, this db has moved focus to AIKA SEA, which is the next one that comes closest to Global. You'll find the new recipes and stuff in this new update too, and I've fixed a couple of errors around the place. Tomorrow's Epic II! I wonder what will be inside of it…
Fixes for some pages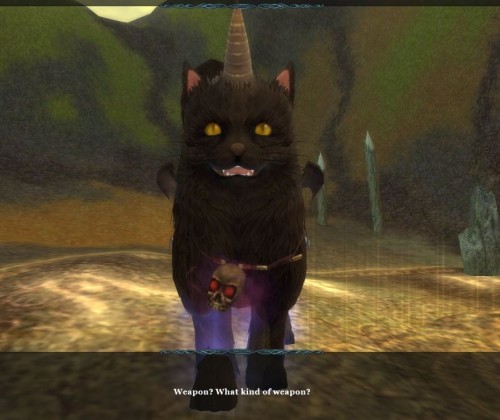 Some kind people have told me that certain pages don't work. So here's an update to fix them! I also put in stuff from the latest update. I haven't been playing in a while so I'm not sure what's going on right now but hopefully this will be useful!
Pran Central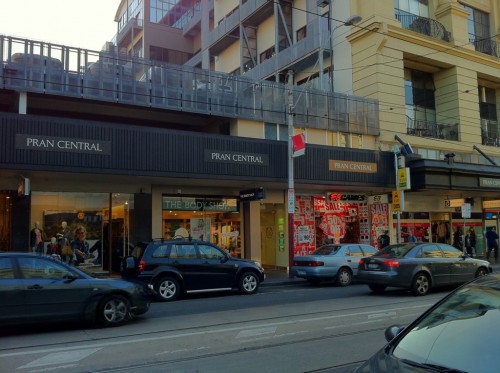 I hope everyone is taking a break from extreme grinding! You see, real life is an MMO too! And the funniest thing is, I was walking around town today and saw this. I was almost hoping that I'd find a new pran in here hahahaha
That assault was intense!
Apparently someone tried to hack my site (naughty naughty). Well, santa won't be sending him presents anymore. I've got it all fixed up now, so enjoy the game guys!